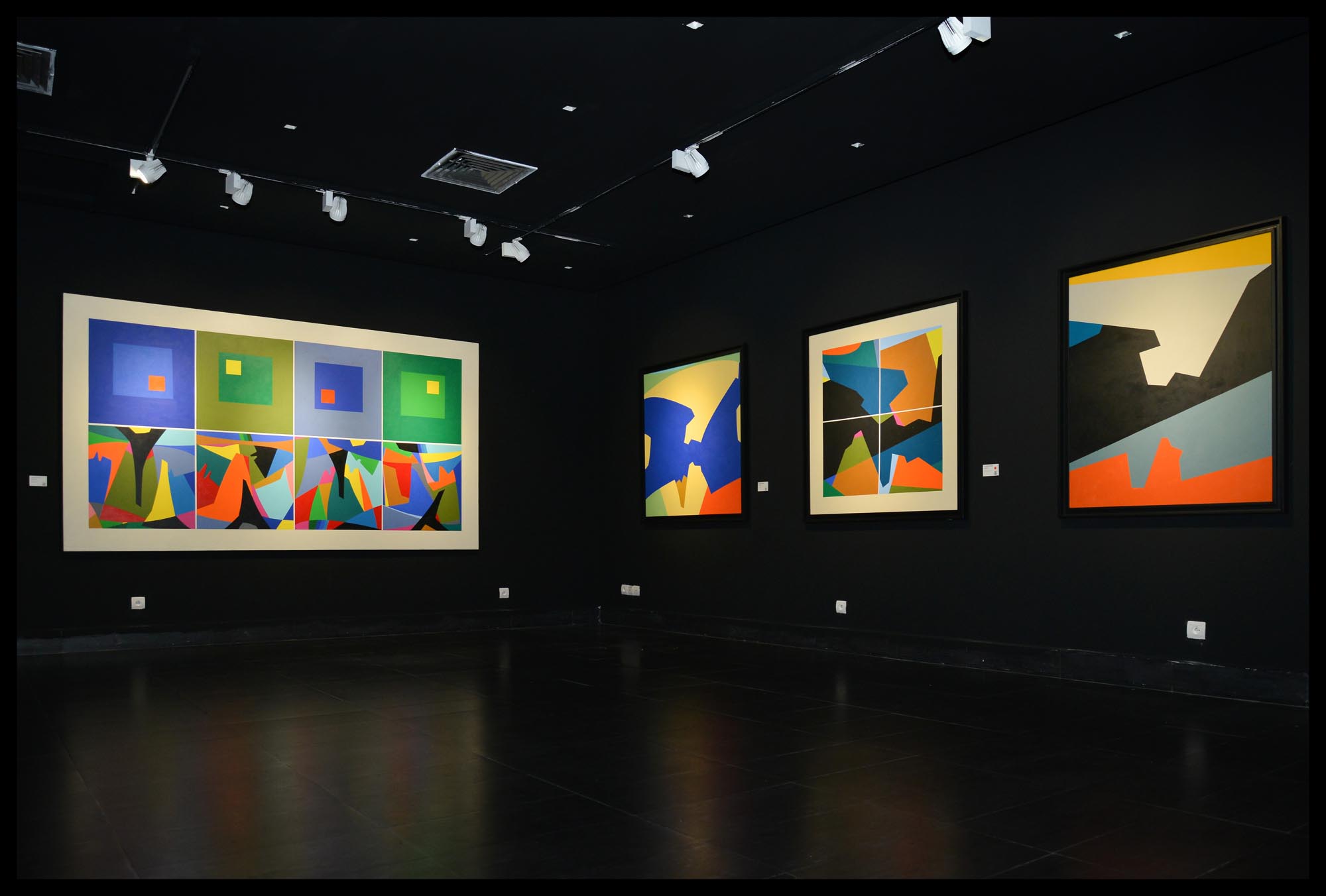 Alter Ego
06.08.2023 - 07.07.2023
Alter ego – Latin for "another myself" – is the title of Youssef Douieb's new exhibition. Another Youssef Douieb? Or rather, the Youssef Douieb he has always been. In other words, an artist, which is what you can discover in the new exhibition at La Galerie 38 in Casablanca. Now free of the fine contingencies of patron and gallery owner, the self-taught artist devotes himself solely to the design of his canvases. The Moroccan artist takes you on a colorful journey.
For this exhibition, his palette of acrylics is illuminated and his style refined. Up until now, Youssef Douieb has been accustoming viewers to works of great monochromatic purity, but in his latest work, he brilliantly introduces color. Fascinated by geometric abstraction and the freedom it affords, Douieb's Alter ego exhibition offers a dazzling concert of color. Like Nicolas de Staël, who said: "I paint most often without concept, without conceptual writing. I can only move forward from accident to accident", Youssef Douieb's works are resolutely intuitive, instinctive and adventitious.
Alter ego is on show at Galerie 38, Casablanca, from June 8 to July 7, 2023.
Download Press Release