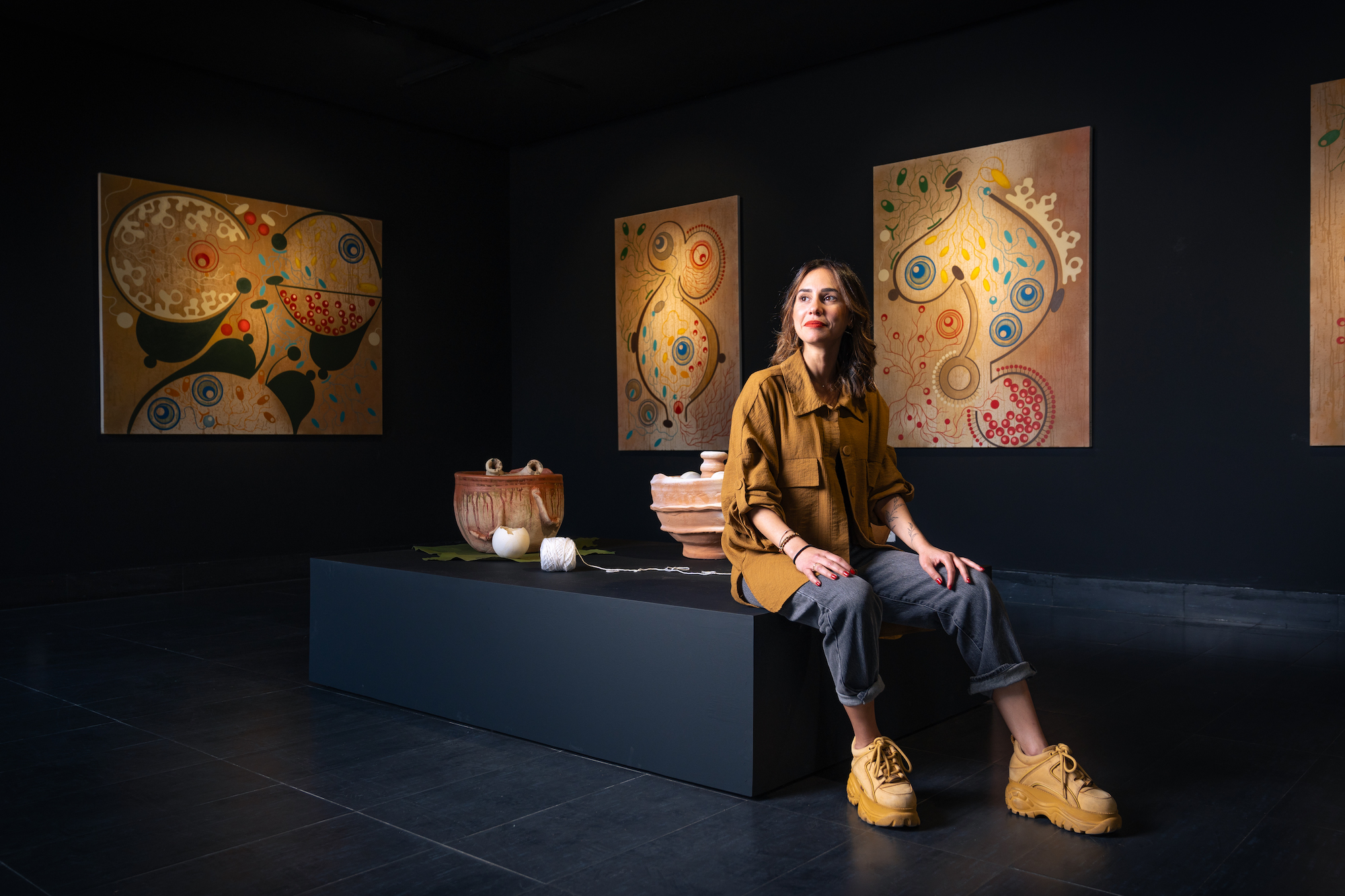 O(H)VARY
09.11.23 - 02.12.23
"Art does not reproduce the visible, it makes it visible. Ines-Noor Chaqroun likes to make Paul Klee's words her own. What interests the artist in this new exhibition is shedding light on what constitutes us from the outset. That which we cannot see, but which is intrinsically part of who we are. Lifting the veil on the invisible, and sometimes even the unspeakable, is what the artist is proposing. Through its universality as much as its intimacy, this exhibition questions the taboos associated with femininity, the body and the elusiveness of being.
The original maternal womb, the one that binds us all together, is the subject of INC's in-depth study. It's the foundation of our particularities and asperities.
INC spontaneously opts for body-to-body contact with matter as the only way of transposing her emotions and affects. Using acrylic spray, oil on canvas and pottery, the artist attempts to reveal interiority. The depth of her canvases is not only conceptual, it's also plastic. Indeed, rather than painting on a neutral, uniform surface, the artist chooses to create on a raised, chaotic, living background. This sense of movement is also conveyed by the circular shapes that emerge in bold colors, contrasting with the light, dark backgrounds.
Come and see an exhibition as organic as it is graphic at La Galerie 38 Casablanca until December 2, 2023.
Download Press Release