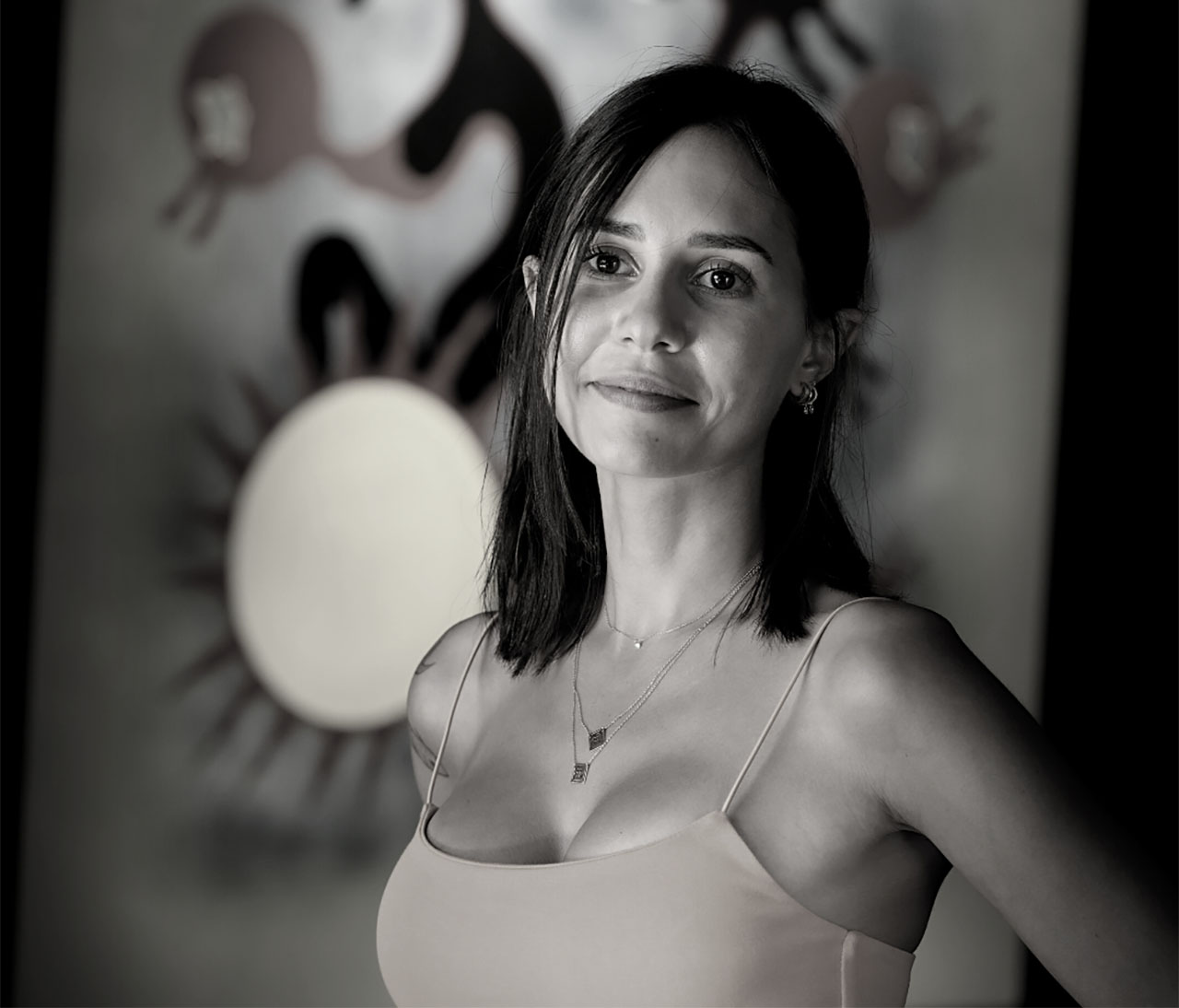 "My body and my soul are tools that I put at the service of these inanimate "objects" to help them express themselves. In parallel, they offer me the opportunity to externalize my deepest chimeras". Ines-Noor Chaqroun
INES-NOOR CHAQROUN
Ines-Noor Chaqroun is a visual artist from Morocco, based between Berlin and Casablanca.
After having studied in various cities such as Paris, Toronto and Florence, INC joined the prestigious Berlin Art Institute in January 2019 for a six-month artistic residency. She will then perfect her skills in total immersion in her own Berlin studio for a year.
The middle of 2020 marked her return to her hometown, Casablanca.
Ines-Noor Chaqroun works the painting in resonance with her emotions, feelings and sensations from which she naturally extracts her palette.
Painter liking to merge different techniques, her artistic approach is centered on the materials used, in an almost perfect symbiosis.
Real dialogue initiated between her canvas and her colors, INC considers that these static "icons" carry their own feelings, and that she is, through her hands and her brush, the interface to their materialization.
Her art is lived like a spiritual, artistic and cultural stroll, accompanied by the wind…
Download Biography
Exhibitions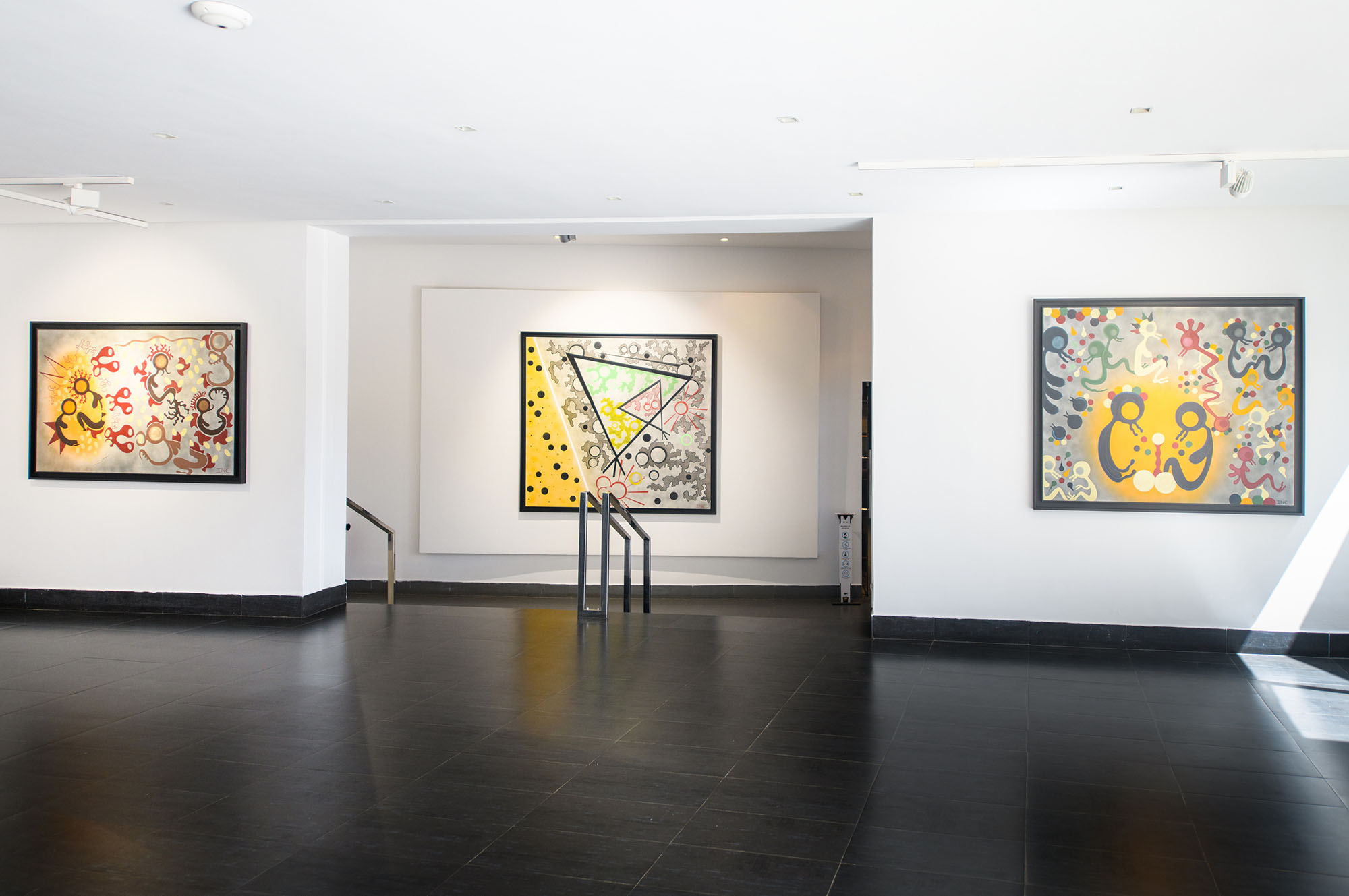 INC
24.09.2021 - 24.10.2021
See Exhibition
Publications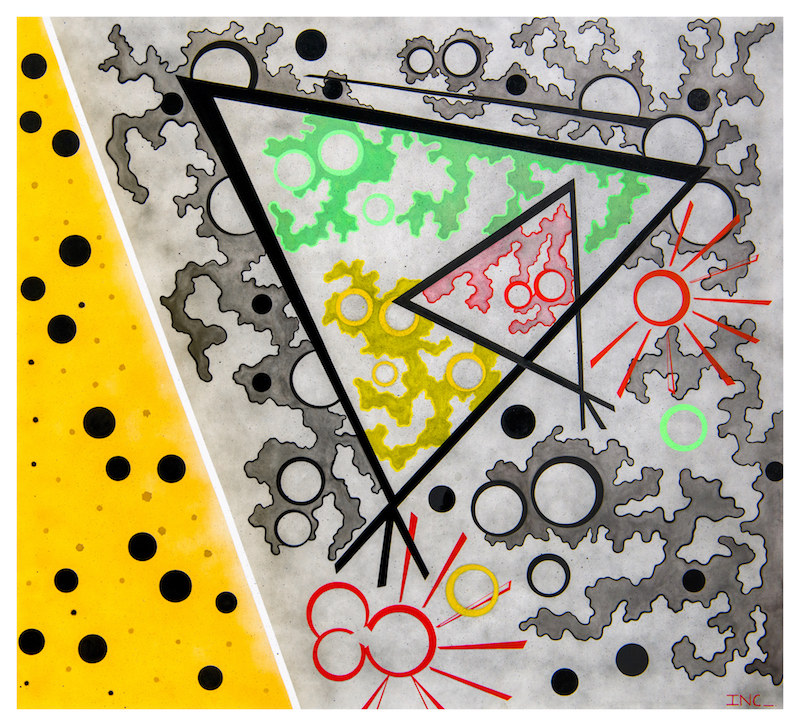 INES-NOOR CHAQROUN
INES-NOOR CHAQROUN
La Galerie 38
Français
60 pages
23 x 23 cm
Septembre 2021
Download Catalog
News
Découvrez l'exposition d'Inès-Noor Chaqroun
Read Article