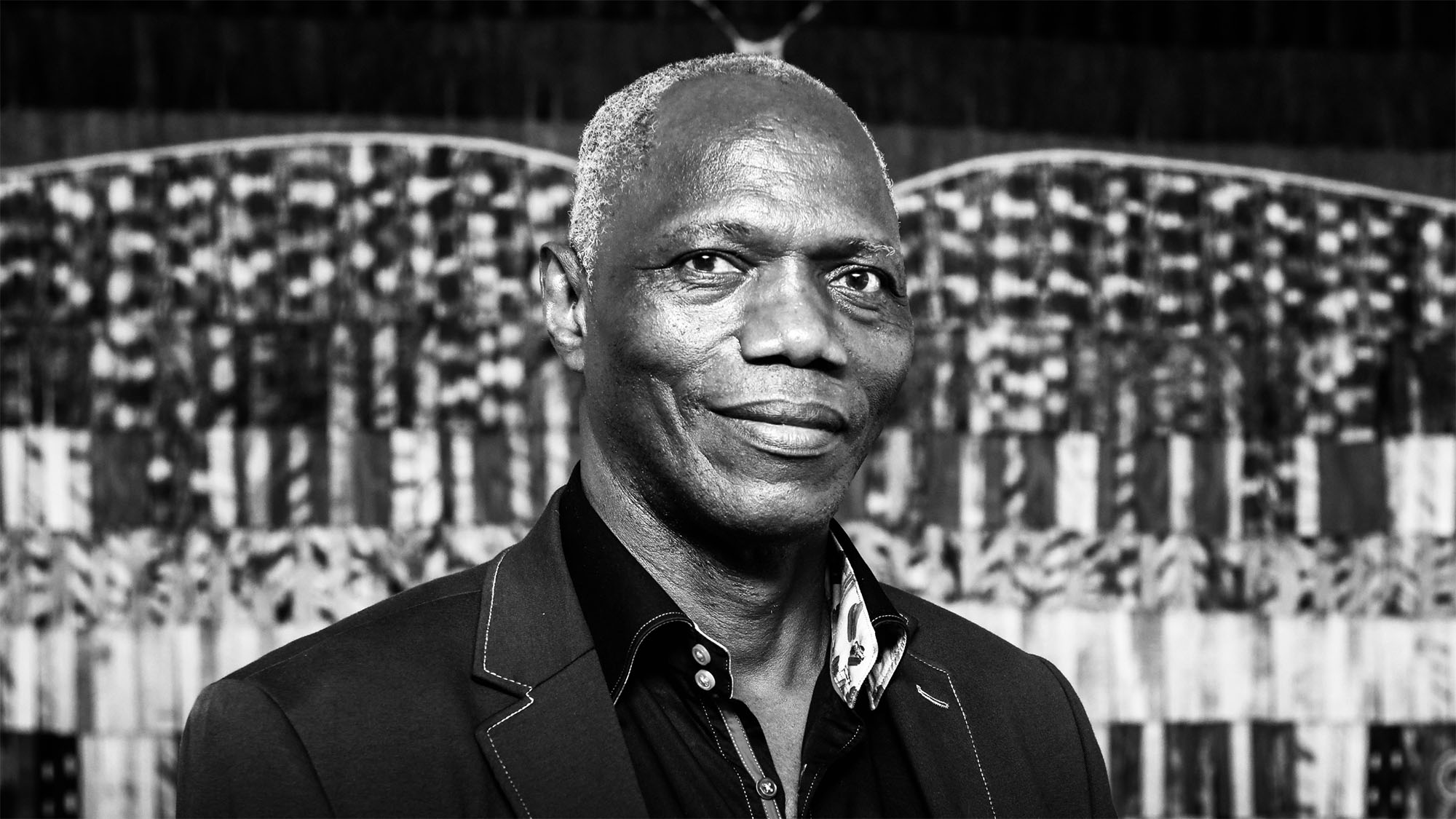 "Independence is like the butterfly, beautiful, multicolored, but fragile." Abdoulaye Konaté
ABDOULAYE KONATE
Abdoulaye Konaté, born in 1953 in Diré, is one of the great figures of plastic arts in Africa. He uses tapestry, dressmaking, painting and sculpture, making fabric his main creative material.
Two main directions emerge from his work. The first, conscious and committed, addresses different themes related to contemporary society and the human condition, with a critical vision of socio-political issues.
The second, purely plastic and aesthetic, leads him to question the analysis of the relationship between colors, associating Western modernism and African symbolism.
Download Biography
Download Curriculum Vitæ
Works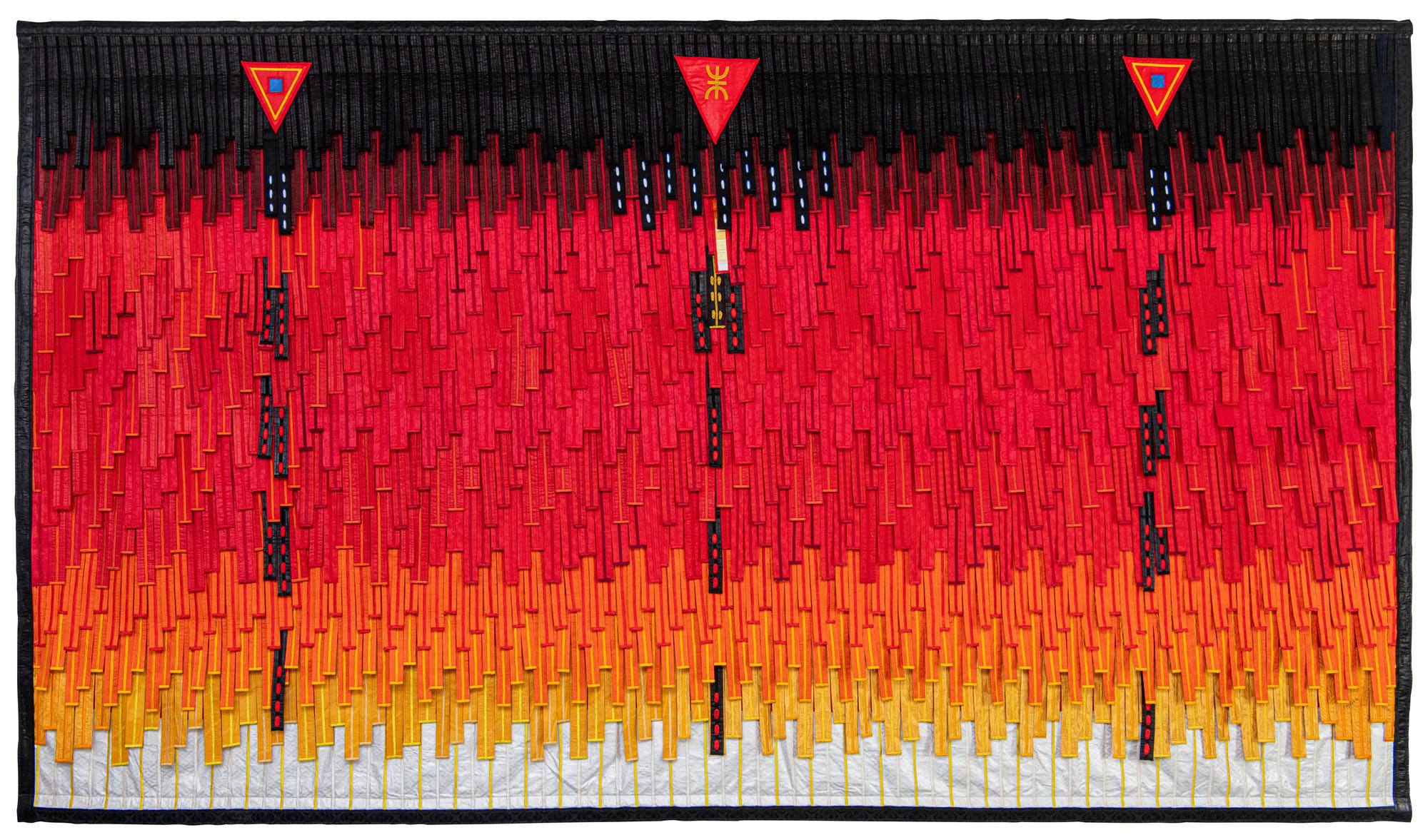 Triangles et signe Sahel-Sahara
Technical : Textile
Date : 2020
Height : 230 cm
Length : 400 cm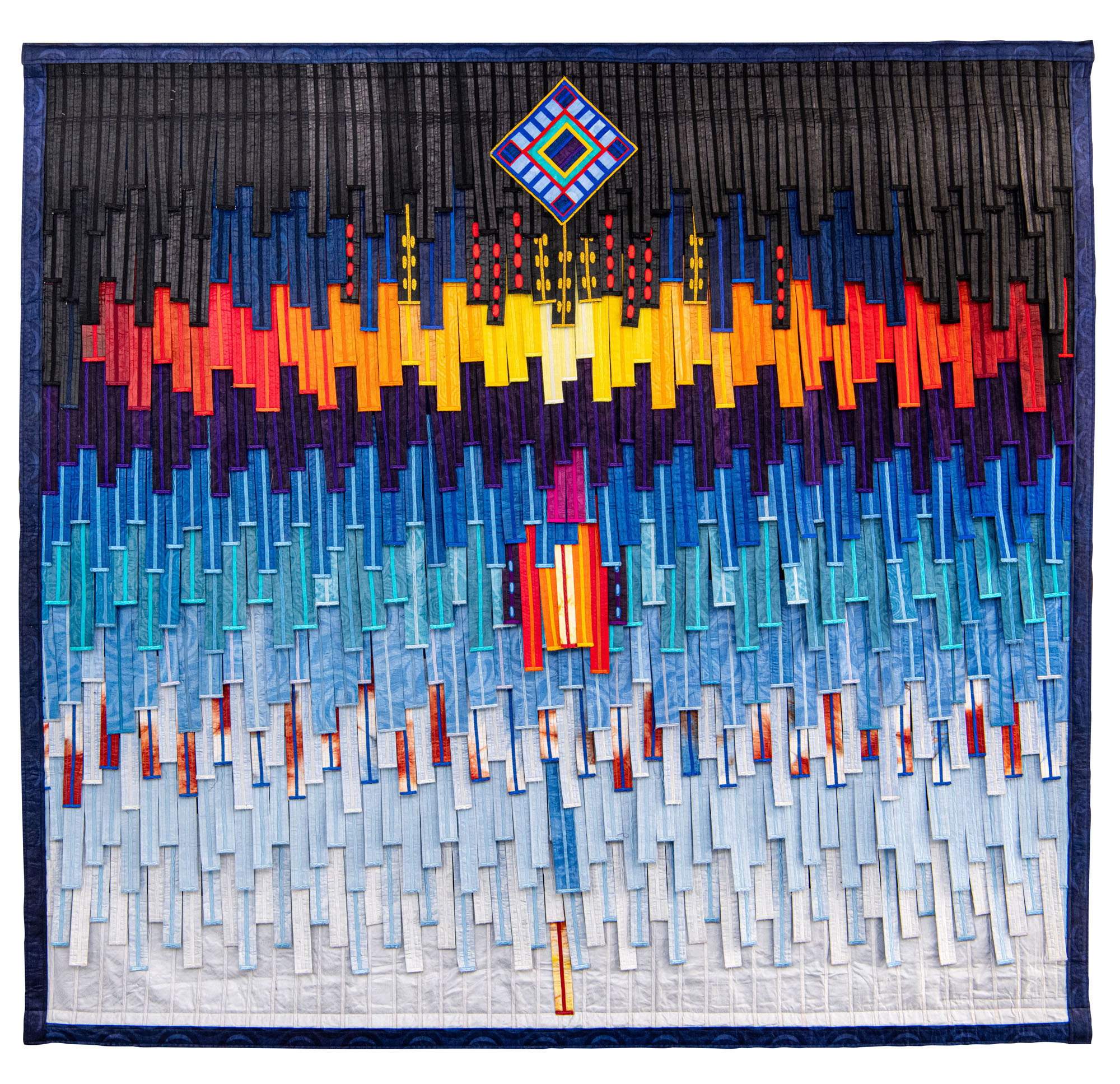 Zaïane N°1
Technical : Textile
Date : 2020
Height : 262 cm
Length : 234 cm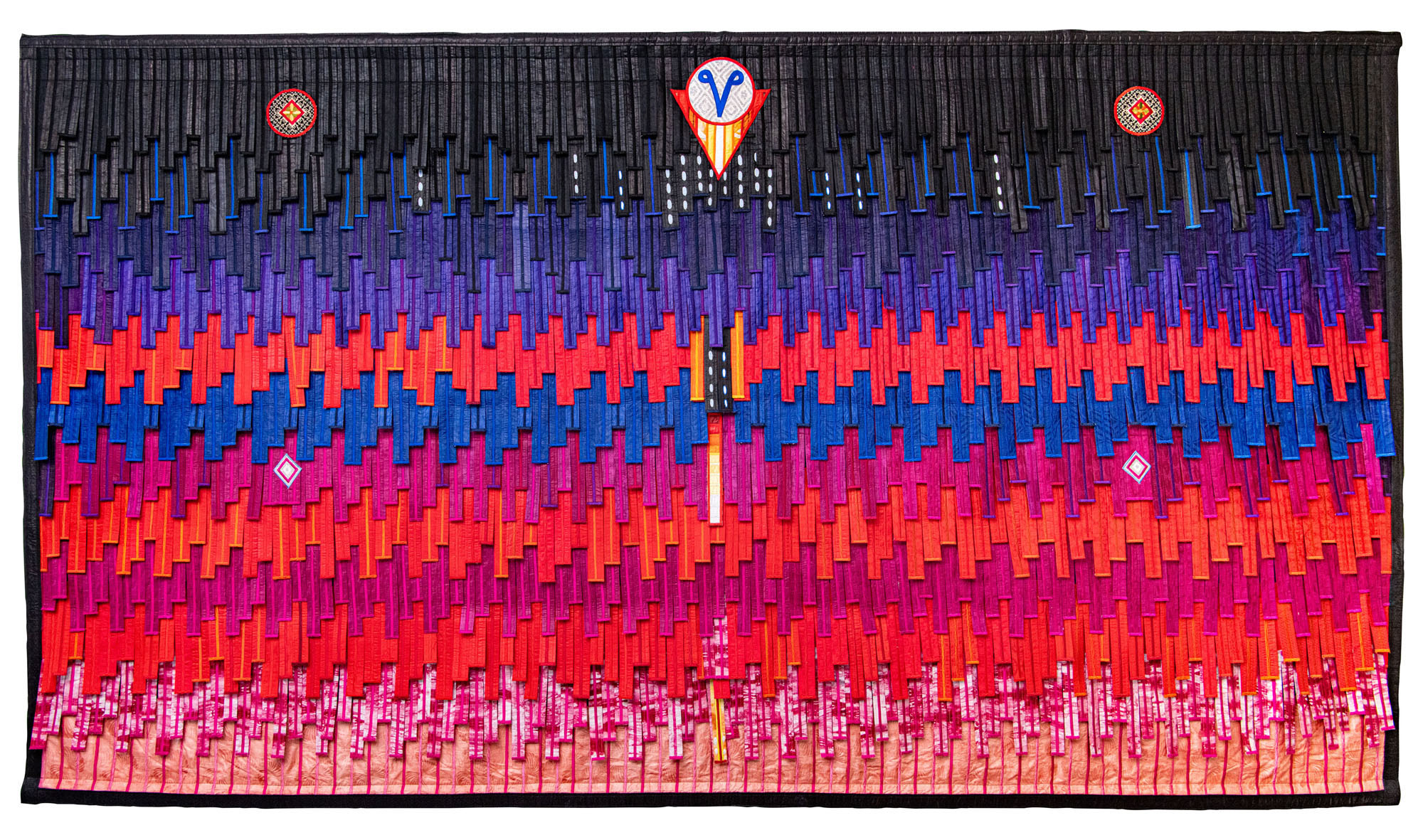 Le vent (fié)
Technical : Textile
Date : 2020
Height : 228 cm
Length : 404 cm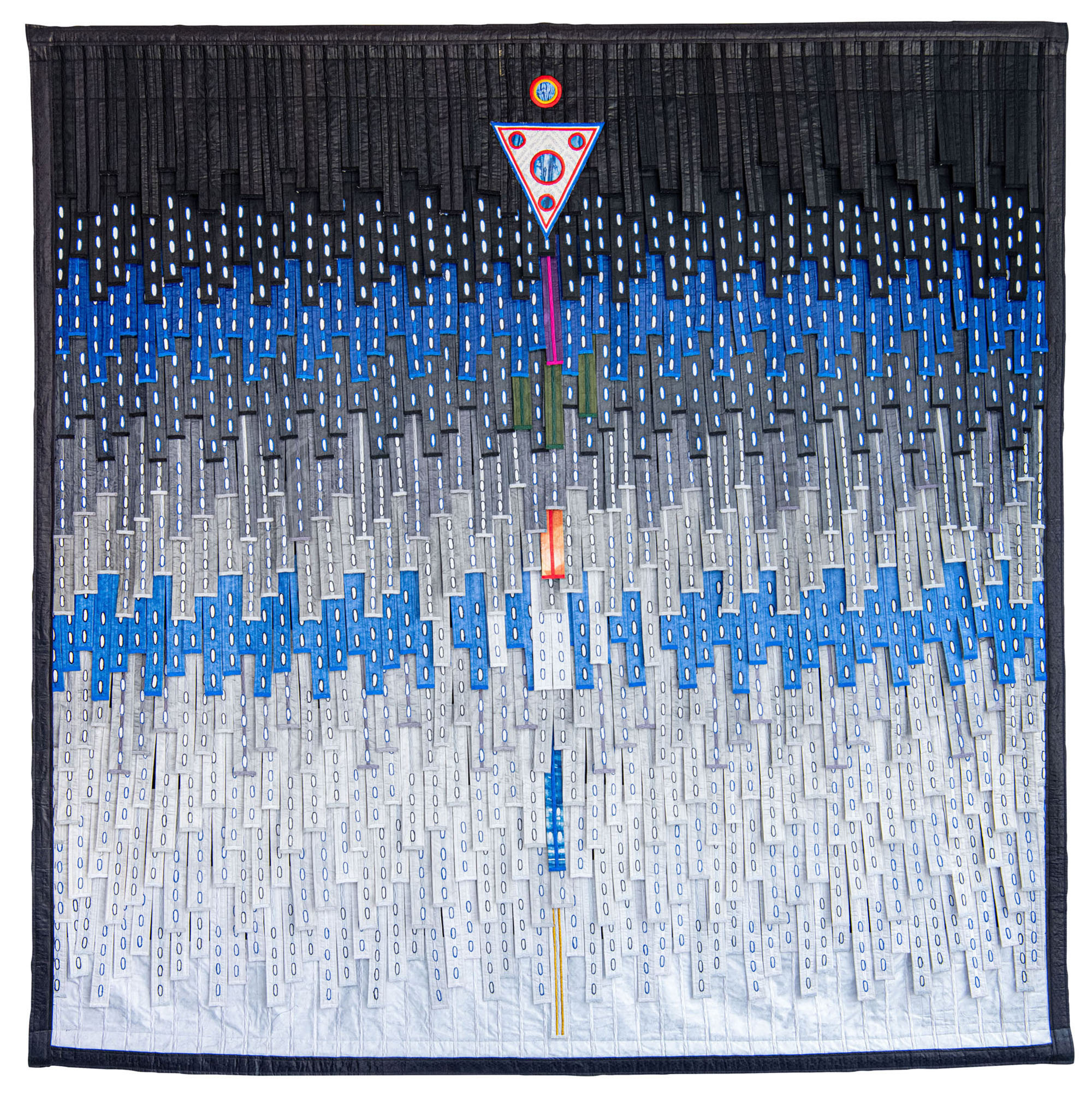 Petit personnage sur fond gris bleu
Technical : Textile
Date : 2020
Height : 229 cm
Length : 227 cm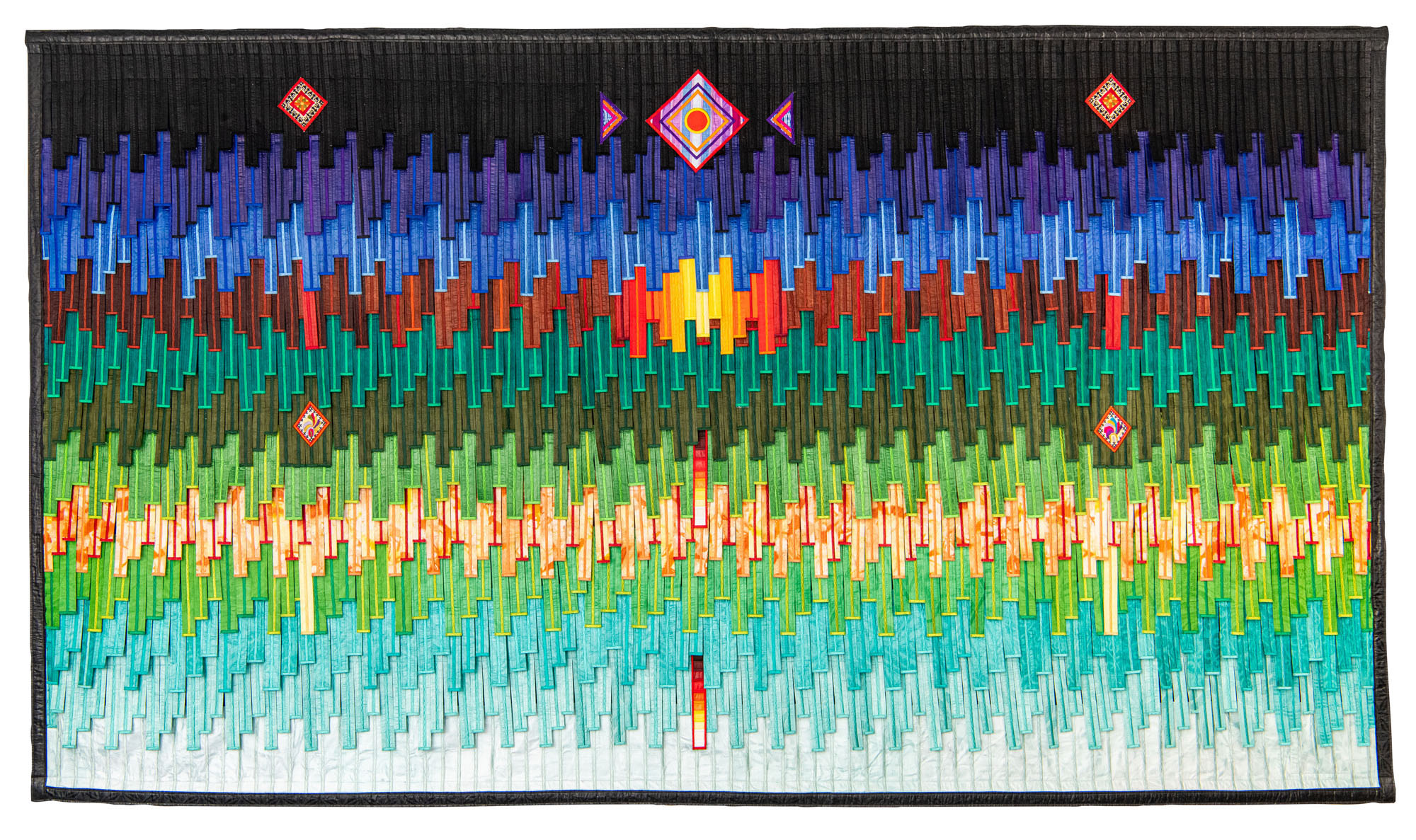 Hommage à la femme marocaine
Technical :
Date : 2020
Height : 229 cm
Length : 403 cm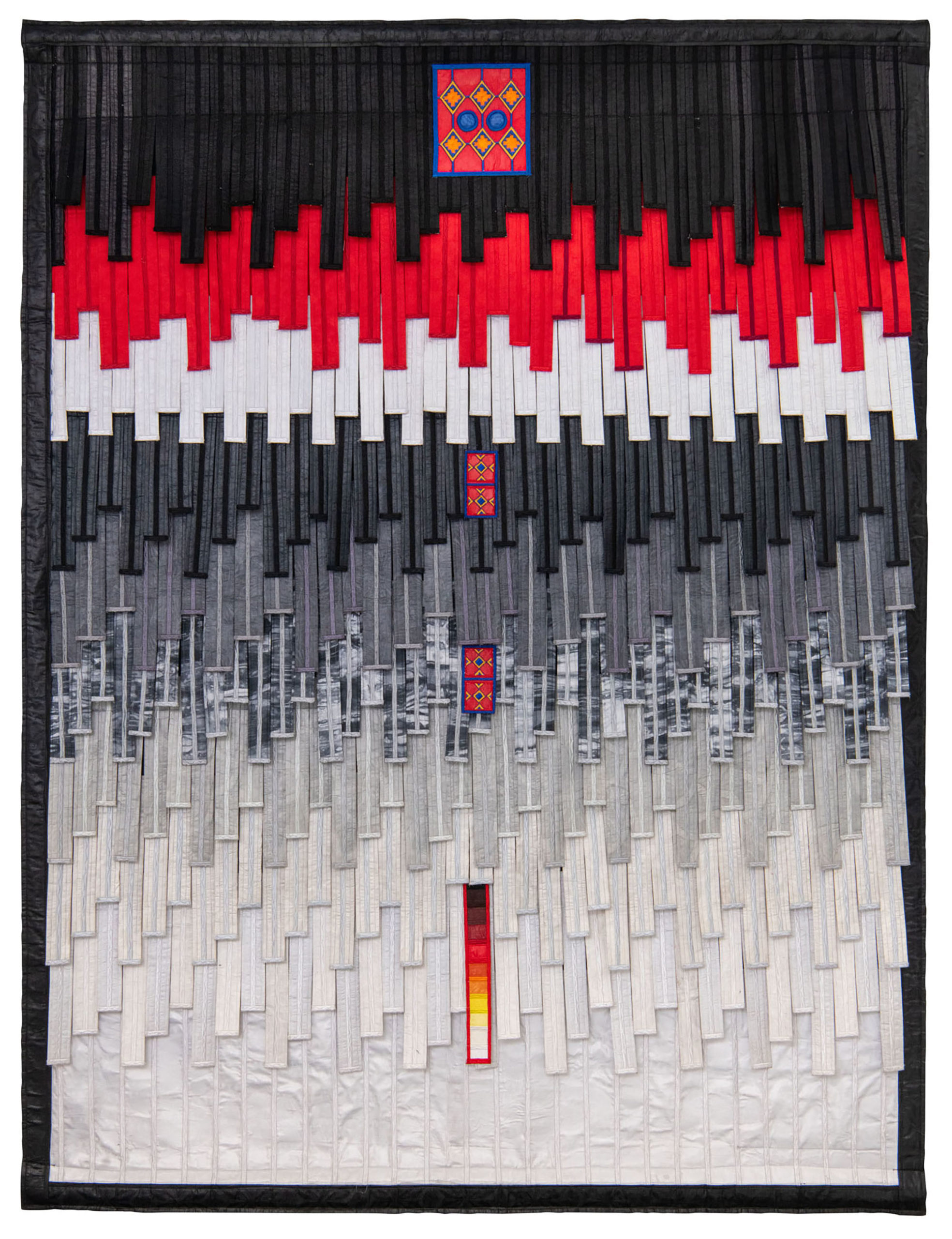 Gris et rouge - Arkilla Kerka
Technical : Textile
Date : 2020
Height : 204 cm
Length : 150 cm

Exhibitions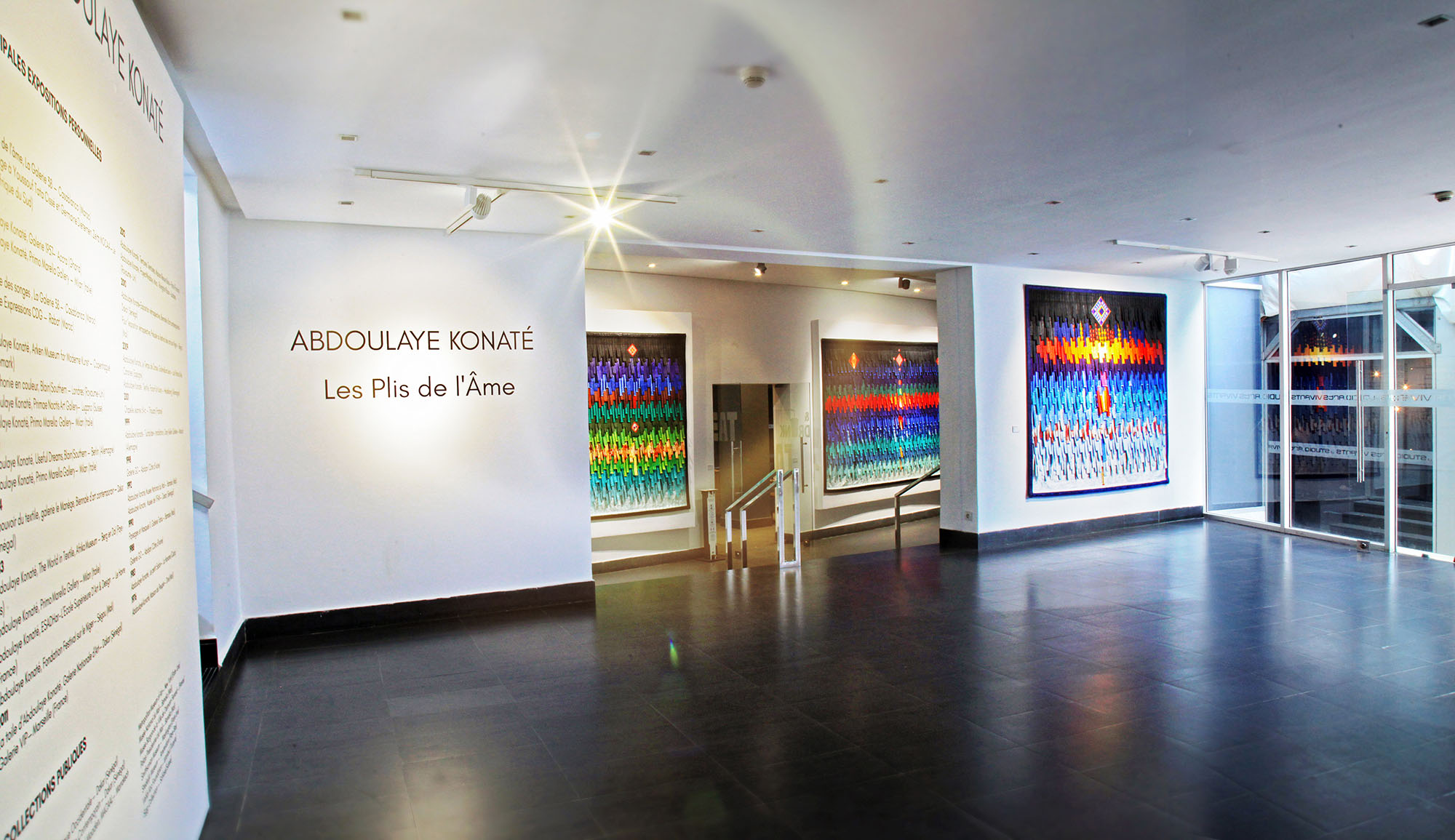 Les plis de l'Âme
18.06.2021 - 29.07.2021
See Exhibition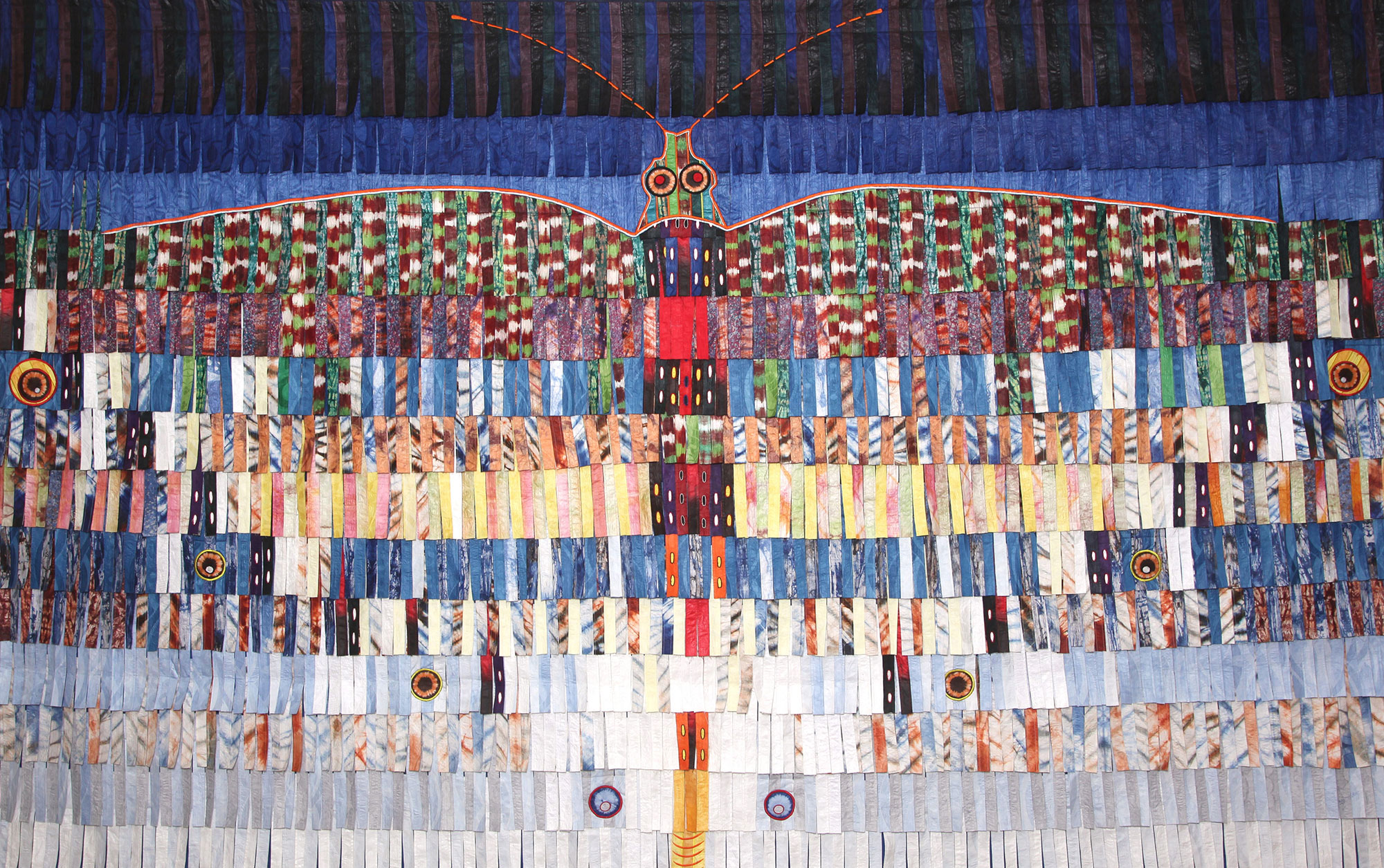 L'étoffe des songes
16.03.2017 - 17.04.2017
See Exhibition
Publications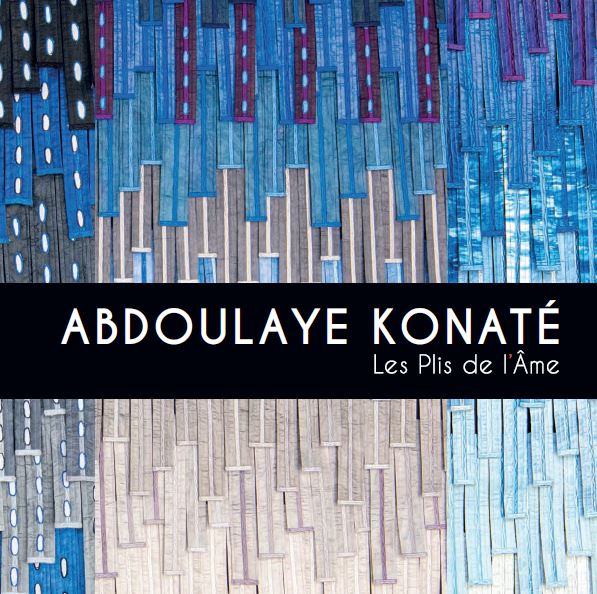 ABDOULAYE KONATE
Les plis de l'Âme
La Galerie 38
Français / Anglais
54 pages
24 x 33 cm
Juin 2021
Download Catalog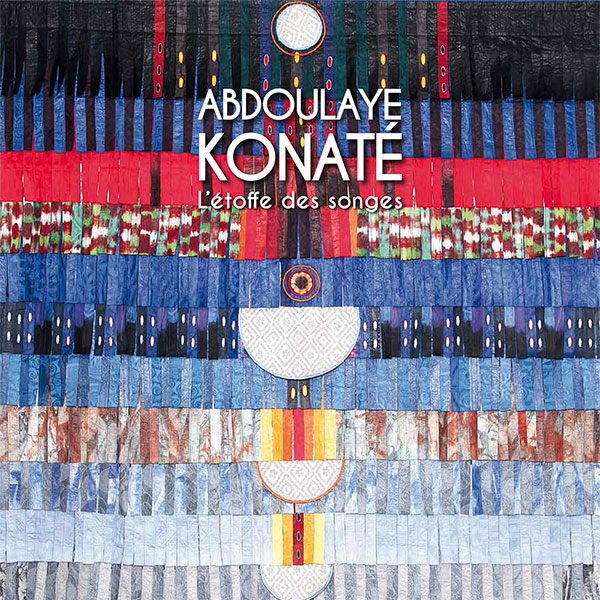 ABDOULAYE KONATE
L'Étoffe des songes
Younes Afsahi, Mohamed Chaoui El Faiz, Armelle Dakouo
La Galerie 38 & Fondation CDG
Français
103 pages
28,5 x 24,5 cm
Mars 2017
Download Catalog
Videos